Mark your calendar for the LARGEST GARDEN WALK in the MID-SOUTH!
80+ Gardens, Speakers, Vendors, Artist Studios
6th Annual
COOPER-YOUNG GARDEN WALK
May 15-16, 2021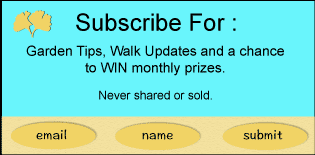 Participation in the Cooper-Young Garden Walk is a great way to meet people, expand your audience and grow your brand.
Cooper-Young Garden Walk is a Catalyst for citywide beautification.
We celebrate gardening and beautiful spaces. Our goal is to conserve our natural resources and connect gardeners throughout the region. Help us make the Cooper Young Garden Walk the Premier Garden Tourist Destination in the Mid-South.
Our goal is to inspire communities to beautify their outdoor spaces & neighborhoods
The Cooper-Young Garden Walk is a tour of 80+ green businesses and urban gardens created by novices, sophisticated gardeners, and stylish landscapers. We are proud to showcase unique features on our walk such as free-range chickens, beehives, funky art and vendors, educational booths, she-sheds, water features, garden speakers and demos, and a guided bike tour.
Join our mailing list to be the first to know about event updates and when tickets go on sale.